I'm excited to introduce a brand new way to engage with Haruki Murakami's mind-bending stories. The Reading Beyond Murakami Course Series is a systematic approach to understanding the author in a whole new way. Life-long learners will delight in learning and re-learning what makes literature so profound.
The first course launches March 20 and is an in-depth look at the theories and philosophies influencing Hard-Boiled Wonderland and the End of the World.
Whether you are new to Haruki Murakami's work or have read him over and over, this course series is designed to take you on a journey you will never forget.
One story at a time, we'll study dreams, memory, linguistics, hyperreality, and more, and the many other literary and philosophical influences that shape his novels. You will not only read Murakami's novels with new eyes, you will begin to see the world, or at the very least, literature, with a whole new mind.
You can learn more about what the course offers students and see the breakdown of the curriculum by visiting the course page HERE.
If you'd like to find out when each course in the Reading Beyond Murakami course series opens for enrollment, subscribe here: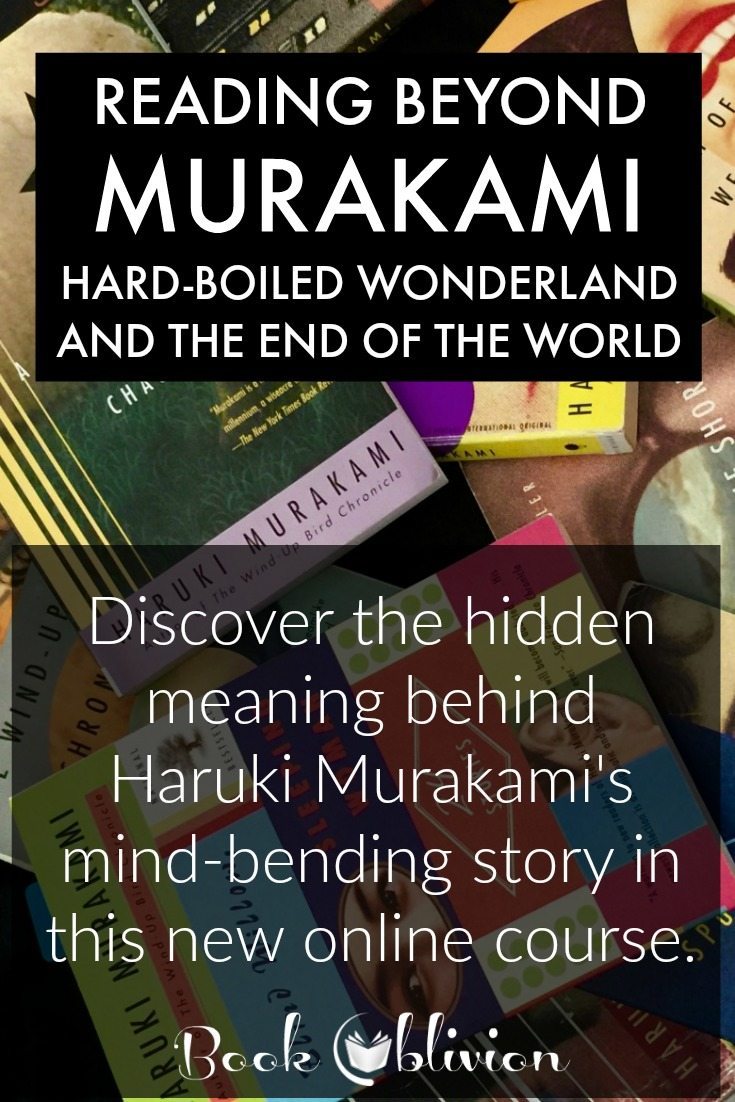 Reading Beyond Murakami
A new course series starting in early 2017 takes readers, fans, and students of Haruki Murakami even deeper into his mind-bending worlds one novel at a time.
To keep current on all the courses we offer and find out when enrollment opens, subscribe to our Reading Beyond Murakami newsletter.
When you join, you'll receive a copy of our free eBook, "A Haruki Murakami Reading Guide."