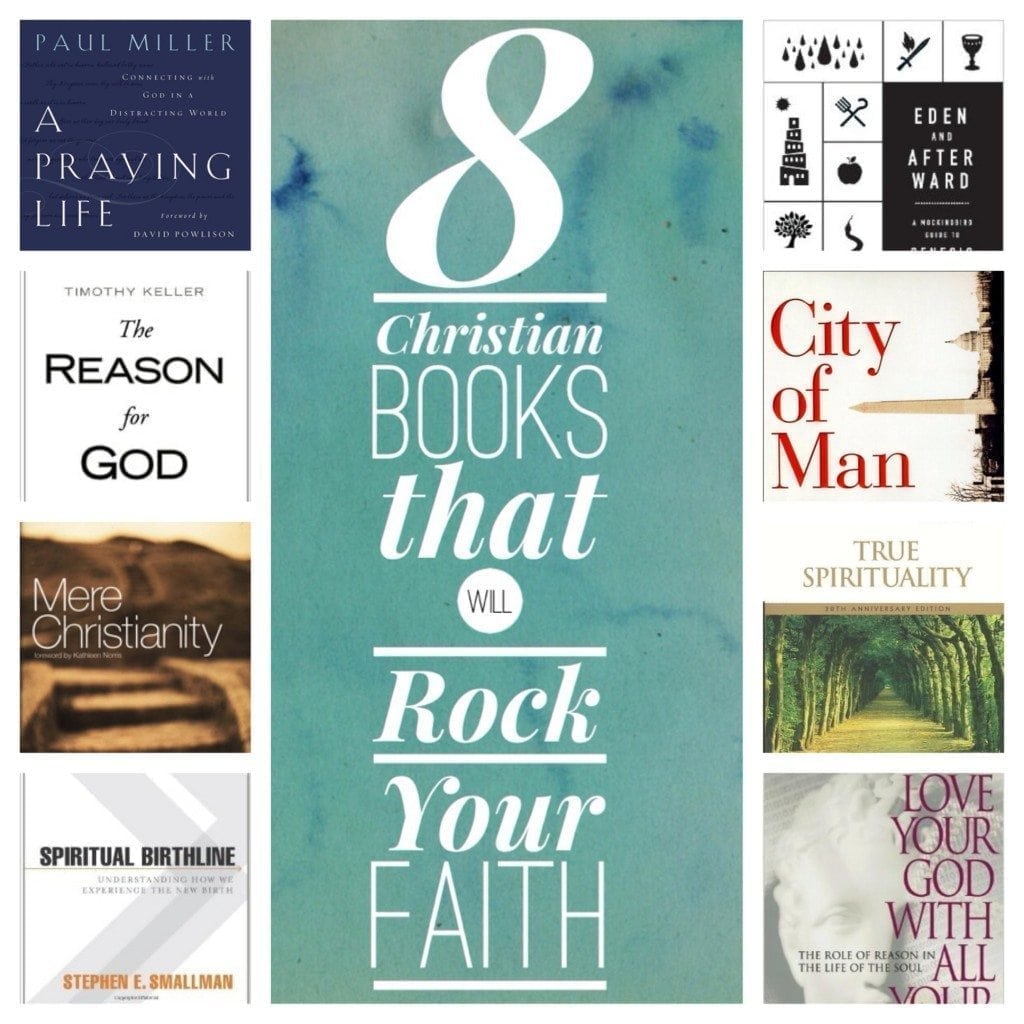 I am a firm believer that certain books, just like friends, come into our lives at exactly the right moments. These books are on this list because they did just that. 
After reading these books, my eyes were opened to new ways of understanding everything from prayer, politics, and creation to the moral law of God. 
1. Mere Christianity by C.S. Lewis
2. The Reason for God: Belief in the Age of Skepticism by Timothy Keller
3. Love Your God With All Your Mind: The Role of Reason in the Life of the Soul by J.P. Moreland
4. A Praying Life: Connecting with God in a Distracting World by Paul E. Miller
5. City of Man: Religion and Politics in a New Era by Michael J. Gerson and Peter Wehner
6. True Spirituality by Francis Schaeffer
7. Eden & Afterward: A Mockingbird Guide to Genesis by William McDavid
8. Spiritual Birthline: Understanding How We Experience the New Birth by Stephen E. Smallman
Read my review for this Spiritual Birthline by clicking

here.
What books have rocked your world? I'd love to read any of your recommendations.