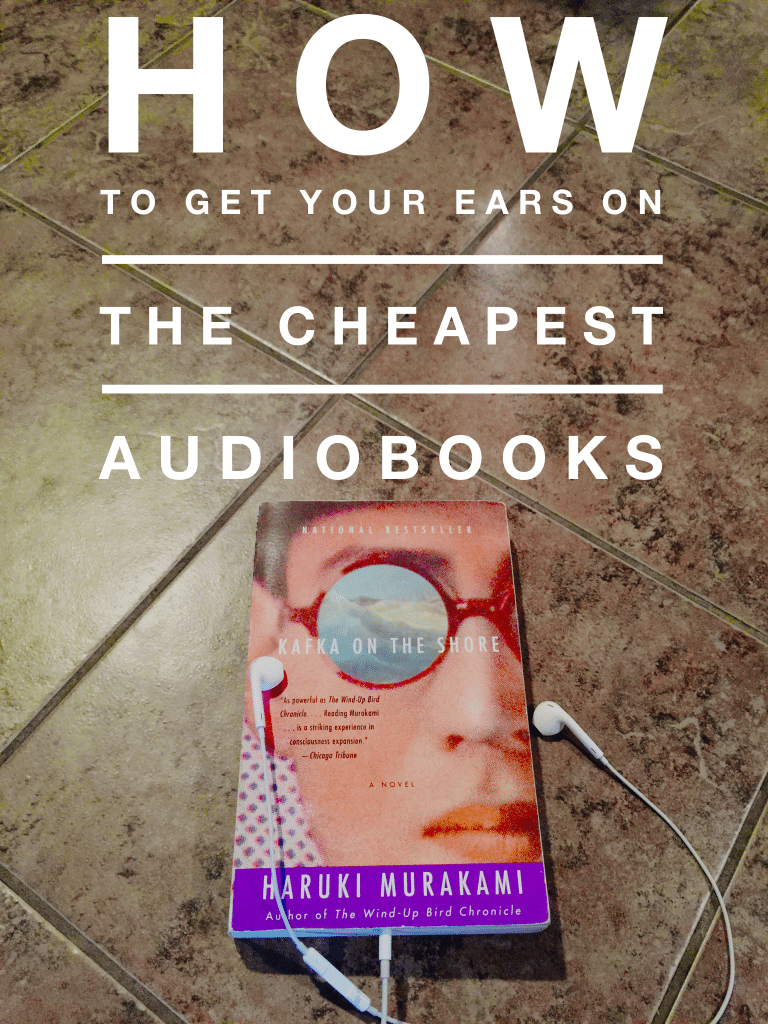 The next trick up my sleeve is to tell you about how to get audiobooks because if you visit your typical bookstore, they are ridiculously expensive!
So here are the four places I frequent for my audiobooks:
1. The library. It's this magic place where they let you borrow books for free. I know, I know, it sounds too good to be true. Well, if you're not into the smell of dusty hardback books, then peruse their audio section. They'll typically have a lot of new releases and some of the best audiobooks available. You can check them out for a couple weeks absolutely free. You can also check out as many audiobooks as you want (unlike DVDs).
2. Audible.com. I have been a member of Audible for a little over two years now. Their memberships start out at $7.49/month for the first three months and then go up to 14.95/month.
I don't mind paying this and here's why: first off, most audiobooks are pretty expensive if you don't have a super exclusive membership (they'll take anyone's money-it's not really exclusive at all) and secondly, every day I get an email with a new featured book that is typically between $1.95 and $4.95. Depending on the book, I often go for the deal and get my hands on books I might not have spent my one and only precious credit on that month. I have a ton of books in my arsenal waiting to be read/heard. I am super happy with my relationship with Audible. I've had to return a handful of books in the past, and they have hastle-free, friendly customer service. You can't beat that.
3. Librivox. This is a free public domain of audiobooks read by volunteers. The options for listening are many; you can download the file and burn it to a CD (who does that?), or listen to the book on your computer or phone. Just remember "volunteer" is the opposite of professional. While free is awesome ALL.THE.TIME, you do get what you pay for. Some of the readings are great, but every once in a while you'll get hit in the face with a lemon. To access the database to listen or volunteer to read, click here.
4. iTunes. Last, but not least, is the good ol' iTunes Store. They will have regularly priced, slightly expensive audiobooks, BUT they will also occasionally have between 20-30 selections for $5.95 or less. Take it from me, this is a good deal. I have used one of my Audible.com credits ($14.95) for the same book that was on sale on iTunes that same week. I was bummed about that, so don't let it be you. Do your homework and check your local library's online database, Audible, and iTunes to see where you can get the best deal.
If you want to sign up for a 30 day free trial with Audible, click here.