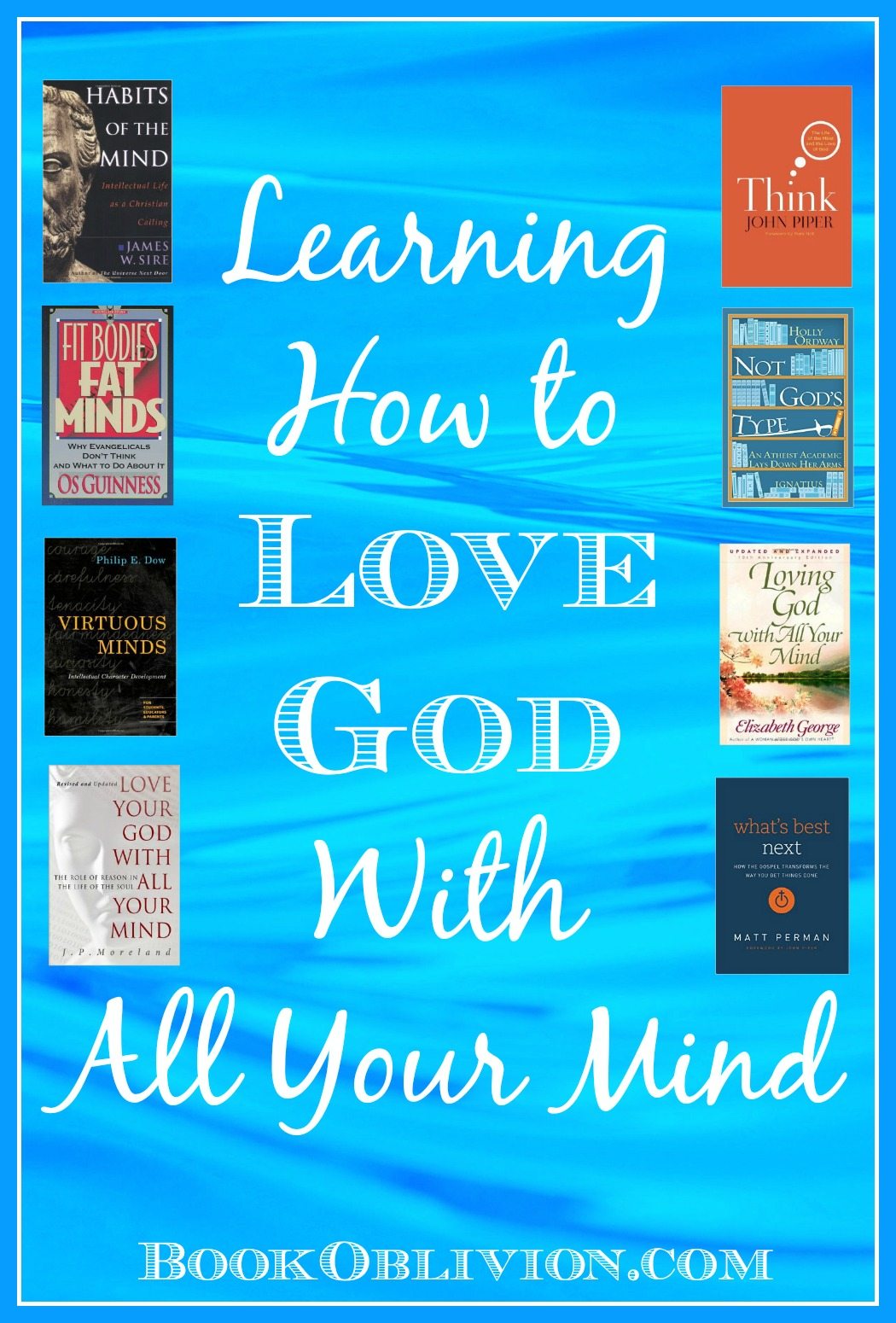 Loving God with all your mind is not as simple as reading a few books. To love God is to know God and we know God by reading His word. These books will each drive that point home, so it's important that we remember it even now.
Each book has something unique to offer a Christian who feels called to the intellectual life. As an academic, I thought this was a natural fit for me, but it's not that simple. It takes a great amount of discipline to pursue God in this way on a personal level (as opposed to challenging the anti-intellectual movement in the American culture that Os Guinness discusses in the book listed below.) These books will definitely help you discern this calling. 
With or without this particular calling, we are each commanded to love God with all our minds. These books will help you understand how to do that. 
---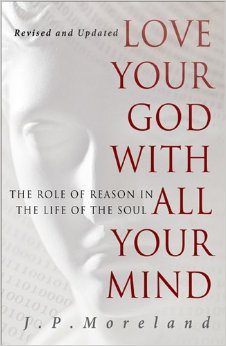 Love Your God With All Your Mind: The Role of Reason in the Life of the Soul  by J.P. Moreland
I appreciate Moreland's work here so much that when I taught at Master's (a conservative Christian college), I began my composition course reading his first chapter about "How We Lost the Christian Mind and Why We Must Recover It." Even before reading Simon Sinek's work, Start With Why: How Great Leaders Inspire Everyone to Take Action, I intuitively understood there was little I could offer my college freshmen if they weren't willing to first devote themselves to glorifying God with their minds through their academics. Some came from sheltered upbringings and didn't yet understand discernment or how to judge the knowledge before them and why this was important. Moreland argues,
Our society has replaced heroes with celebrities, the quest for a well-informed character with the search for a flat stomach, substance and depth with image and personality."
This is a wake up call for many of us. Only after we understand how and why we are called to use our intellects and turn away from cultural idolatry, can we understand why writing an arbitrary essay for a grade in a required course might have eternal significance. After that is established, we can start to discuss the rest of the absurd reading I send their ways. For that reason, reading this work would benefit any Christian pursuing an education.
---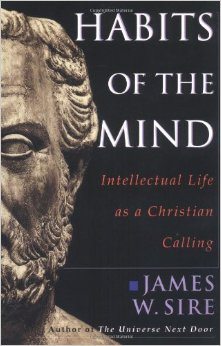 Habits of the Mind: Intellectual Life as a Christian Calling by James W. Sire
Christianity Today called this the book of the year in 2001. Honestly, I had a really hard time getting through it. On a positive note, it did paint intellectuals in a vastly different light than I had seen: 
True intellectuals, however, have fun with ideas; they move them around, back and forth, turn them on their heads, submit to them to ironic reflection, test them with their imagination and don't get so enamored of their own brilliance that they become nothing more than sophisticated, arrogant prigs.
There are certain habits that should characterize us as thinkers since we are called to honor God with our minds. That is the strength of this book; if you are at a loss for how to think well, then this book will help to break it down as a process. 
---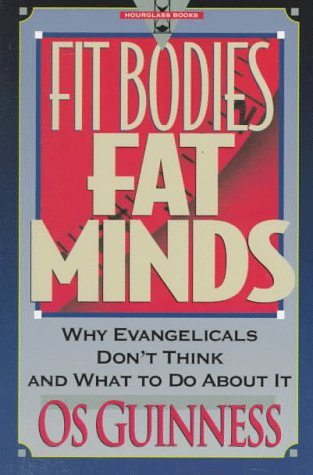 Fit Bodies, Fat Minds: Why Evangelicals Don't Think and What to Do About it by Os Guinness
This book discusses how anti-intellectualism has permeated both the Christian and secular culture. Although I came across this idea a ton as an undergrad, especially studying John Milton, it was the first book that introduced me to how my intellect relates to my faith.
It will help you understand a lot more about our contemporary culture and paint a lot of vision for future thinkers. It definitely helped me understand the students I would be teaching four years after reading it. It's an important read if you want to understand what happened to Christianity in the 20th century. You can find the book here.
---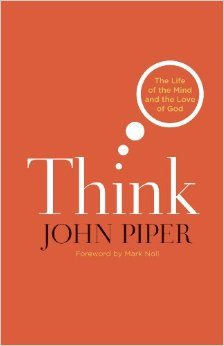 Think: The Life of the Mind and the Love of God by John Piper

One point Piper drives home well is how important emotion is in the life of the mind. There is no either intellect or emotion approach to glorifying God. Both are necessary and it doesn't happen by accident. Biblical counseling is an entire field dedicated to helping people honor God with their emotions. I suppose it might be argued that apologetics does the same for the intellect, but very few books deal with how to train your mind to think and more importantly, why it's crucial for the Christian life. Piper believes,
Therefore, the main reason God has given us minds is that we might seek out and find all the reasons that exist for treasuring him in all things and above all things."
Maybe I'm just a sucker for prepositions, but this is huge.
He states at the beginning of the book that he's not trying to replace any of the previously mentioned works and how important it is to read them, but he does offer a fresh perspective on how to cultivate the life of the mind in practical terms. 
Desiring God has made the PDF version of this book available, so take advantage of that if you're interested in reading it for free by clicking here. If you want the physical copy of the book, you can find that here.
---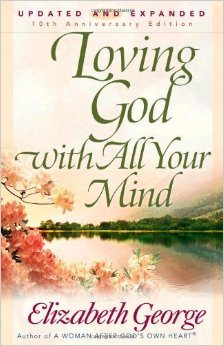 Loving God With All Your Mind by Elizabeth George
My women's bible study just finished reading through this book. It is vastly different from the previously mentioned books in that it is not about the intellect in terms of calling or looking at the culture. It does, however, emphasize the power of the mind and thinking on truth, being saturated with scripture, and pursuing the wisdom that can only be found through reading God's word. The intended audience is primarily women, and the author begins with her testimony about struggling with depression and explains how she worked her way out of the mental trap. If you find yourself struggling with anxiety or depression, this book will illuminate some much needed truth in scripture. You can find it here.
---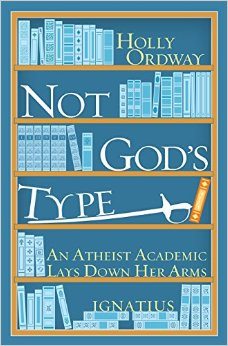 Not God's Type: An Athiest Academic Lays Down Her Arms by Holly Ordway
After hearing some of my background, a gentleman on my train commute recommended this book to me. Dr. Ordway is a literature professor as well, and was a reluctant convert. By the grace of God and thanks to the long talks with her fencing instructor and his wife, she believed. I read it a year later as I was preparing to teach Mere Christianity by C.S. Lewis to a few women in my church. It was a neat parallel because Lewis was instrumental in leading Dr. Ordway to Christ. This book belongs on this list because glorifying God with our minds is an important piece of evangelism. Had her fencing instructor not been well-versed in various arguments and well-read, she would have lost respect for him when he approached her with truth. Pursuing God with our minds is not about sitting behind closed doors for the rest of our lives reading books for ourselves, although there are seasons for this. We love God by loving others and this is a way to love and serve others. You can find it here.
---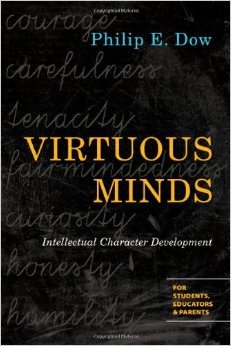 Virtuous Minds: Intellectual Character Development by Philip E. Dow
This book outlines seven intellectual virtues: courage, carefulness, tenacity, fair-mindedness, curiosity, honesty, and humility. The author gives historical accounts of each virtue to help ground the concept. Martin Luther, for example, is the figurehead for intellectual courage in challenging the teaching of the Catholic Church. Each example if fascinating and shows what a rich, intellectual heritage the Christian has. He provides some practical application toward the end of the book, and there is a chapter particularly for parents and educators. If you want to learn more about intellectual character development historically, as well as personally, this is the book for you. You can find it here.
---
What's Best Next: How the Gospel Transforms the Way You Get Things Done by Matthew Perman
This might seem like a strange book for this list, but hear me out. I love reading books on time management and learning how to be a better steward of one of my most powerful resources. This is the best book I have read on the subject. No matter what your calling, Perman's book will help you flesh out the particulars. He's read almost every time management book on the market, and without bashing other approaches, he presents a balanced, God-glorifying approach to pursue your passions and calling. If after reading some of the books on this list you decide you are called to this life, this book will help you pursue that calling. You can find it here.
---
This list is not exhaustive, but it's a good start. Please leave me a comment if I have left out a book you found particularly helpful that you think I should read.