I've written a handful of articles about Haruki Murakami, and as much as I love reading him, I want to acknowledge that there are other authors out there. And they're quite good. Murakami even reads many of the authors on this list, so his fans and readers are sure to find some works of contemporary fiction that will meet their standards.
Contemporary fiction is the common thread that ties each author on this list together. One source defines contemporary fiction as, "literature written by authors who refuse to reside within literary boundaries, choosing to reflect the realities, insanities, absurdities, ironies, comedies and contradictions present in post-globalization human cultures. It is a flexible term that does not set any boundaries, encouraging expanding them instead. Contemporary fiction authors uses any technique available to express themselves."
I've taught some of these books and many of the short stories written by these authors, and while I haven't read every work on this list, these are the books recommended to me by readers whom I respect and admire. If you're looking for authors similar to Haruki Murakami, then this list will get you started.
If a title catches your eye, click on the author's name to learn more about each book.
The Trial
The Castle
The Complete Stories
Collected Fictions
Labyrinths
The Book of Imaginary Beings
Collected Non-Fictions
Collected Poetry
Infinite Jest
The Pale King
Brief Interviews With Hideous Men
Consider the Lobster
Oblivion
Foucoult's Pendulum
The Name of the Rose
The Mysterious Flame of Queen Loana
How to Travel With a Salmon and Other Essays
Travels in Hyperreality
The Unbearable Lightness of Being
The Book of Laughter and Forgetting
Immortality
The Joke
House of Leaves
The Familiar Volumes I-IV
The Big Sleep
The Long Goodbye
Farewell, My Lovely
Blindness
Seeing
Death With Interruptions
All the Names
The Double
Snow
My Name is Red
A Strangeness in My Mind: A Novel
If on a Winter's Night a Traveler
Invisible Cities
The Complete Cosmicomics
The Crying of Lot 49
Gravity's Rainbow
Mason & Dixon
V.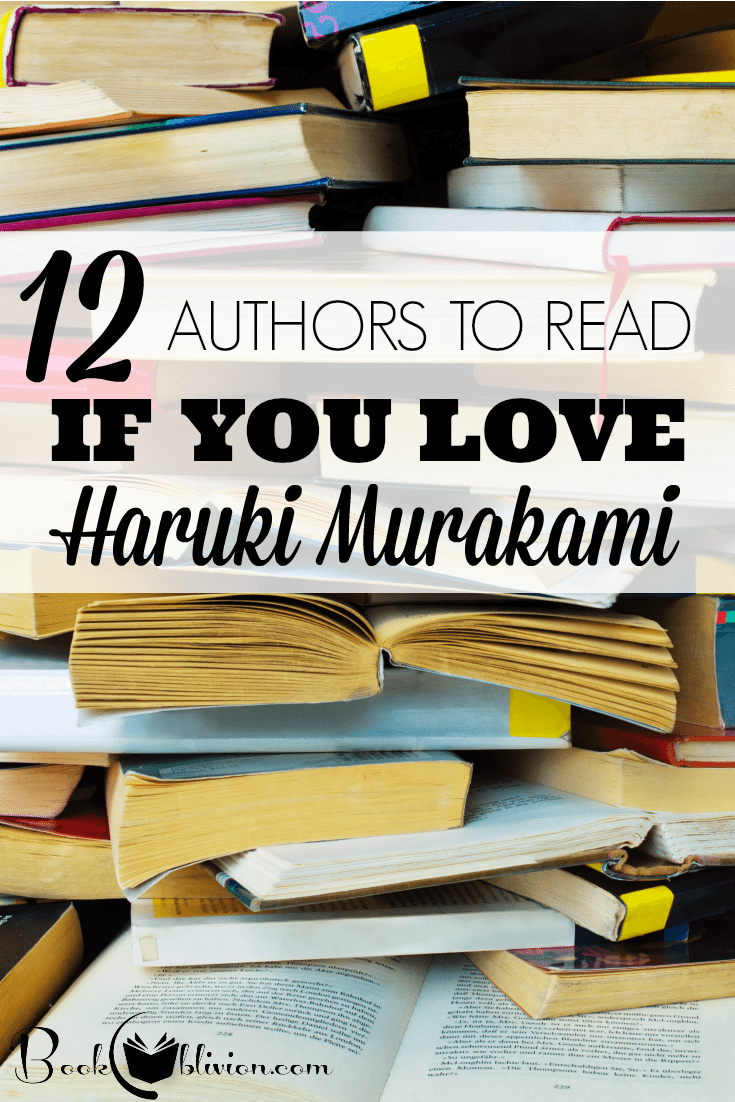 Reading Beyond Murakami
A new course series starting in early 2017 takes readers, fans, and students of Haruki Murakami even deeper into his mind-bending worlds one novel at a time.
To keep current on all the courses we offer and find out when enrollment opens, subscribe to our Reading Beyond Murakami newsletter.
When you join, you'll receive a copy of our free eBook, "A Haruki Murakami Reading Guide."