"We are most alive when we're in love."

~John Updike
Haruki Murakami is not known for writing romance novels, yet something about the way he describes the human condition continues to resonate with readers. He captures love in all its manifestations, ranging from complete and utter loneliness to desperate infatuation. Sometimes characters cheat on their spouses while other times they are betrayed by them. In his works, we really see the range of human experience represented. The reader experiences the emotional highs and lows right along with each character.
While thinking through themes of existence, language, and meaning, readers also learn how to discern a union of true love from a marriage of convenience or obligation. When it comes to Haruki Murakami's stories, the sex is always awkward and the circumstances almost never lead to a happily ever after ending. Even so, the characters live and breathe and experience life and love in ways that readers both understand and appreciate. Murakami teaches us to understand love as empathy, like when Toru puts himself in Kumiko's shoes to determine that her actions stem from deep pain. I think learning to live with empathy is one of the rarest gifts of all.
I've collected some of my favorite passages that articulate the complicated ways in which Murakami's characters experience love. You can read them below – if you have any favorites passages that I have not included, please leave a comment and let me know.
I hope love finds you yesterday, today, and tomorrow.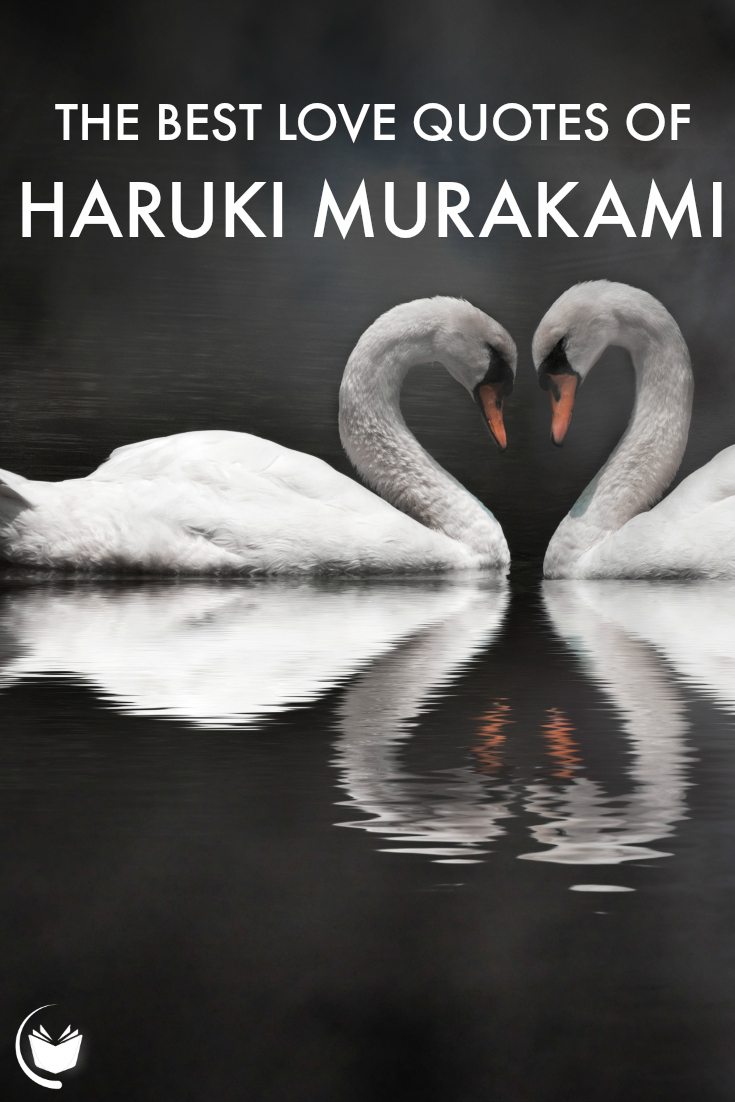 Join Now
Join our newsletter to find out more about our Reading Beyond Murakami courses and reading group. When you join, we'll send you a list of 10 Haruki Murakami Books you won't be able to put down.
Want to work your way through all of Haruki Murakami's novels and short stories? Join our reading list to receive a FREE Murakami checklist.