Have you always wanted to read In Search of Lost Time by Marcel Proust? Myself and a handful of other ambitious, literary enthusiasts are setting out on what a friend termed, "A Reader's Everest." Over the next two and a half years, we are reading this seven volume, 4,215 page tome and using a reading guide to help us along this trek as well.
The best part of that is that we have created an In Search of Lost Time Reading Group so that we can invite others to join us on this ambitious journey. If you're interested, you can enter your email below to find out all the details. I will immediately email you the Reading Schedule we are going to follow, which averages about 30 pages a week and a link to a private Facebook Group where we will discuss each week's reading and let you know what else to expect from this journey.
We might be an ambitious group, but everyone is really humble and encouraging. I'm honored to be growing together with such incredible minds. If this warm, book-loving environment sounds like one you want to be a part of as you read through Proust, then please join our In Search of Lost Time Reading Group.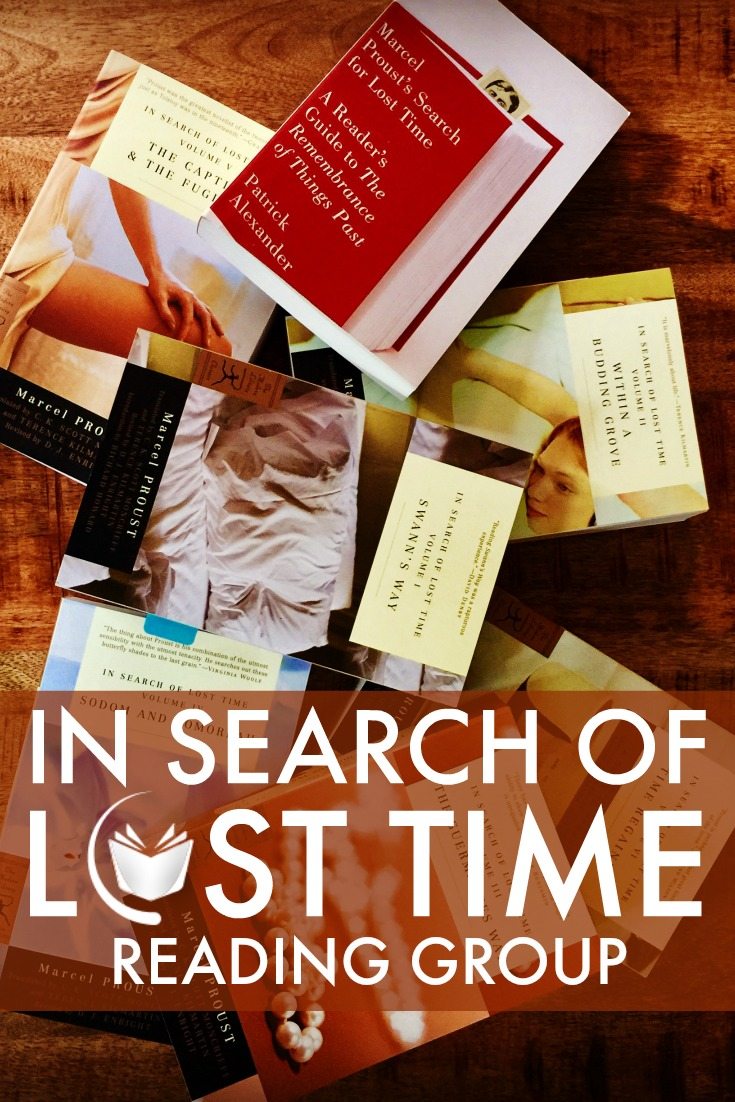 Jessica S. Manuel earned her B.A. in English with an emphasis in Critical Theory and a minor in Theological Studies from The Master's University. She went on to earn her M.A. in English (Literature) from San Francisco State University where she studied 19th-20th Century Literature with a special studies emphasis in Critical Theory. After examining the intersections of psychoanalysis and contemporary literature, she wrote her thesis on Haruki Murakami's use of the unconscious in Hard-Boiled Wonderland and the End of the World. After finishing her degree, she continued her education at University of California, San Diego where she studied Teaching Adult Learners and literature. She offers online adult literature courses for life-long learners through Book Oblivion Academy and also teaches writing and literature courses at the college level.