'I read,' I say. 'I study and read. I bet I've read everything you've read. Don't think I haven't. I consume libraries. I wear out spines and ROM-drives. I do things like get in a taxi and say, "The library, and step on it."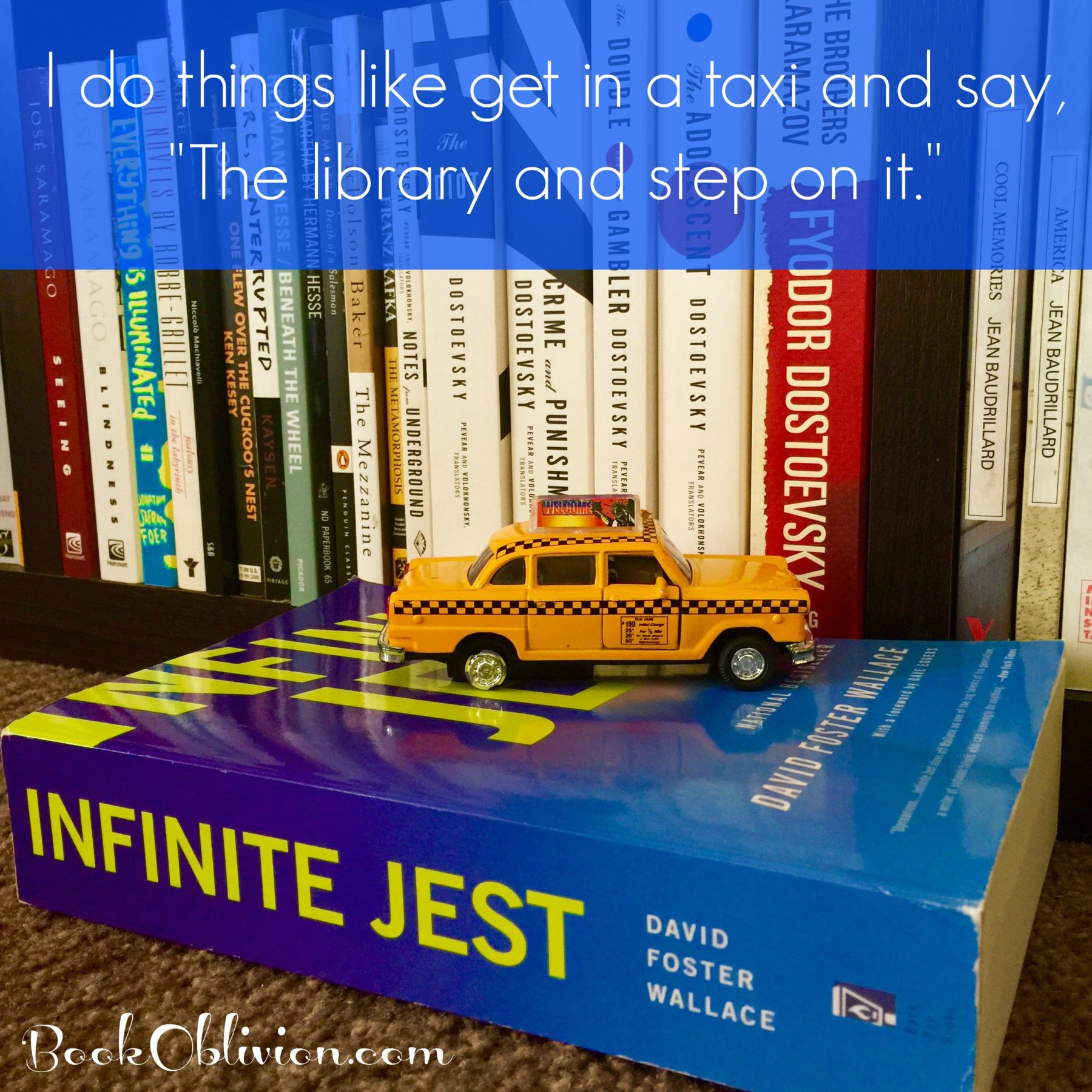 This moment is so early in the novel and it's all I needed to appreciate Hal. He's a walking dictionary and privy to his Latin, not to mention a tennis prodigy, but more than that, he has a sense of humor. He negotiates philosophers like they are Pokemon characters and comes from the epitome of a dysfunctional family. The anxiety that follows is so thick you can cut it with a knife, but these early pages give the reader something vivid to hold on to, to attach to. I feel like Hal's the little brother I never had. More than that, though, I realized very quickly that he is a character I can learn from.
Join our newsletter and receive our FREE 30 Pages a Day Reading Tracker.
Jessica S. Manuel earned her B.A. in English with an emphasis in Critical Theory and a minor in Theological Studies from The Master's University. She went on to earn her M.A. in English (Literature) from San Francisco State University where she studied 19th-20th Century Literature with a special studies emphasis in Critical Theory. After examining the intersections of psychoanalysis and contemporary literature, she wrote her thesis on Haruki Murakami's use of the unconscious in Hard-Boiled Wonderland and the End of the World. After finishing her degree, she continued her education at University of California, San Diego where she studied Teaching Adult Learners and literature. She offers online adult literature courses for life-long learners through Book Oblivion Academy and also teaches writing and literature courses at the college level.