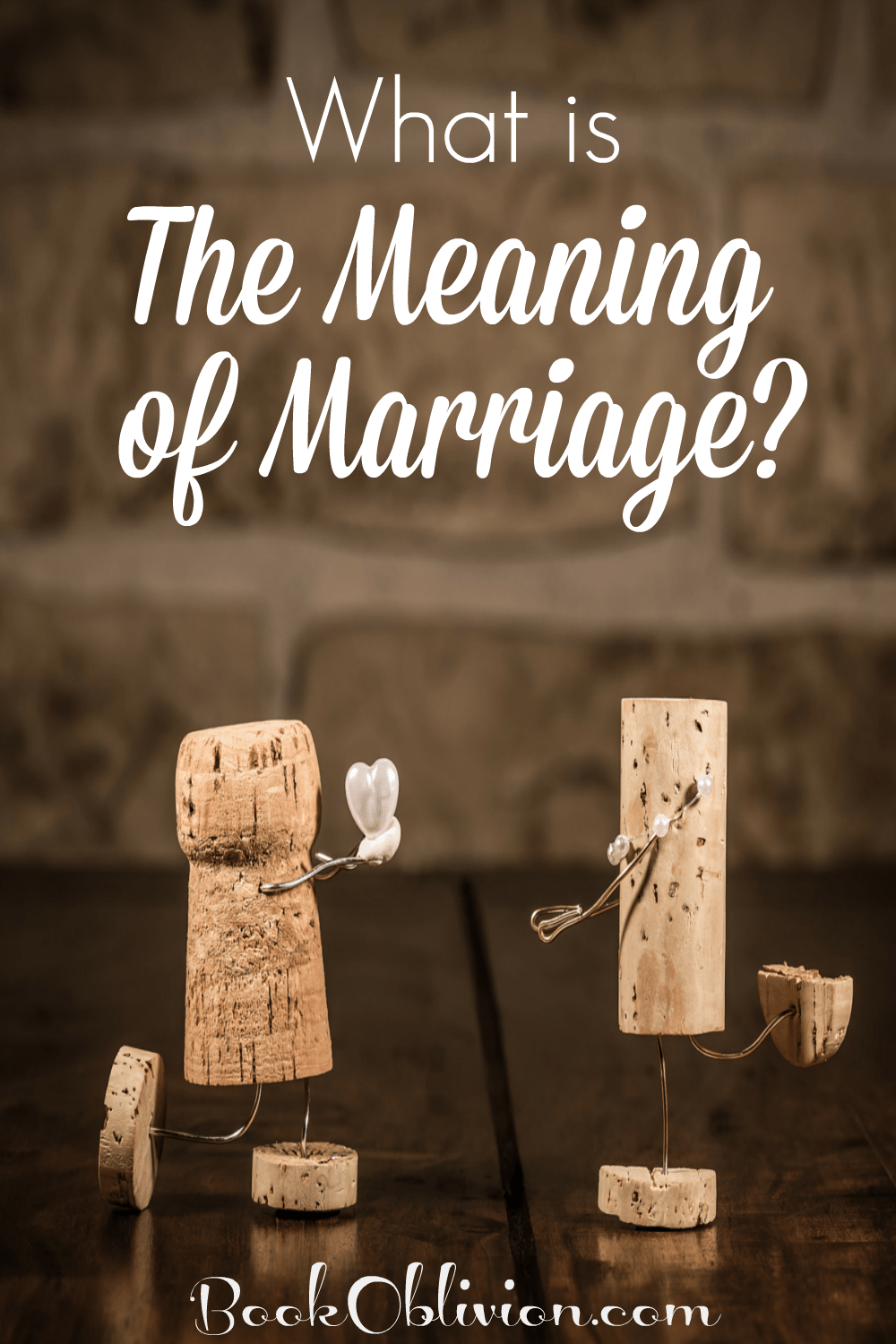 I'm not sure a less sentimental book on marriage actually exists. In the introduction of The Meaning of Marriage: Facing the Complexities of Commitment with the Wisdom of God, Timothy Keller states that this book is for those who have experienced the notion that the honeymoon is over and have fallen back to Earth with a thud. And while it pointedly ministers directly to married couples, it is equally directed to singles. Had I read it before actually getting married, it would have shattered some illusions and misconceptions I never realized I had.  
The beautiful representation of marriage is only beautiful because it displays God's plan of redemption for his chosen people. It was designed to be a reflection of the saving love of God for us in Jesus Christ. God instituted it and designed it. Why do we hijack it?  
But guess what? His chosen people are fallen and still falling, so while the big picture is beautiful from a distance, up close, it's just a huge mess.
(Cue your cinematic memory of Alicia Silverstone in Clueless when she calls another girl a "full on Monet.")
So what exactly does that mean for two imperfect people promising to love and respect one another for the rest of their lives?
I believe the answer can be summed up in one word: sacrifice.
But why sacrifice?
Well, it starts with the main enemy of marriage.
What is the main enemy of marriage?
According to the author, and from first-hand experience, it's sinful self-centeredness.
So how do we battle the enemy of our marriages? We can't. Well, not alone.
We need the Holy Spirit to work in us, transform us, and help us demonstrate love to and for our spouse. Notice I didn't say help us feel love? 
We sacrifice our own needs, our own desires, our own self-protective feelings, and our own life plans to love and respect the person we committed ourselves to. Why? Because God made the ultimate sacrifice for us by giving his one and only son. 
While Timothy Keller, and his wife, Kathy, give gut check after gut check, I'll admit one of the most eye-opening for me is that most modern couples have this idea that their partner will fulfill them emotionally and intellectually. They are looking for someone who will make their lives more interesting and help them reach their goals. This places a crushing burden of expectations on each partner, one they will never and can never live up to. But contrary to popular opinion and what every rom-com will have you believe, marriage is not designed for self-satisfaction. 
"According to the bible, God devised marriage to reflect his saving love for us in Christ, to refine our character, to create stable human community for the birth and nurture of children, and to accomplish all this by bringing the complimentary sexes into an enduring, whole-life union."
While that is a beautiful description, it is really, really hard. This book will point you to God and help you dismantle any of the illusions you've lived with regarding marriage. I've read more than a dozen books on marriage, but from now on, this will be the one I recommend to friends. 
You can buy it here or click the image below. The sooner you read it, the better.